Shop online at Freshly Squeezed Water Co
to pick up top quality water filtration products
at warehouse prices.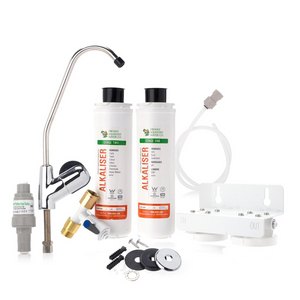 Proudly Servicing Australia for over 30 Years
Freshly Squeezed Water is family owned and operated, servicing Australian households since 1985 providing high quality filtration and homewares products. WE are a family dedicated to finding filtration solutions to protect YOUR families health.
Why is filtered water
good for me?
Protects the body from disease

Filtered and purified water can help prevent some nasty diseases such as guardia and cryptosporidium.

Helps to boost physical performance.

Drinking filtered and clean water helps to maintain normal muscle function and brain activity .

One of the easiest ways to look better

Enjoy plump and hydrated skin, healthier and stronger hair, nails and bones.

Economical and cost effective

Reduce the amount of plastic you use and save money by refilling an eco friendly container instead of purchasing and consuming bottled water.
What our clients
say about us
Great company to deal with. Staff were very helpful and recommended the right water filters for my needs. Thanks Freshly Squeezed Water Company you have me as a permanent customer.

Baz Chin
Love my filter!! Would not be without it in Brizzy. Makes water drinkable, amazing the difference. Got a friendly reminder after 18months to change filters - which I would never have remembered to do. Love the staff, love the brand!! Highly recommend

Mary Loomb
I've been using Fresly Squeezed water filters for years now in various different places, and I now live in a very hard water area and they make such a huge difference to the drinking water that I've even employed the shower filters as well, 5 stars all the way!

Dirk Russell
We offer ongoing support and
are available to help 6 days a week!
We manufacture high grade filtration products for every requirement and all filtration systems and cartridges are made to Australian standards. Call us if you need a tailored solution and speak to a member of our friendly team.